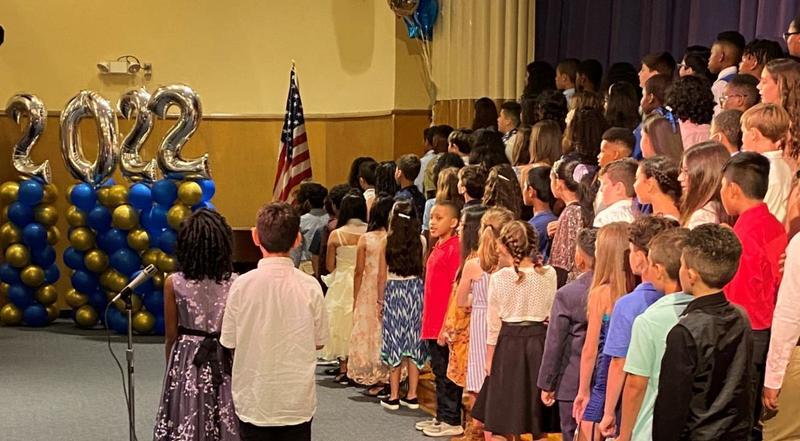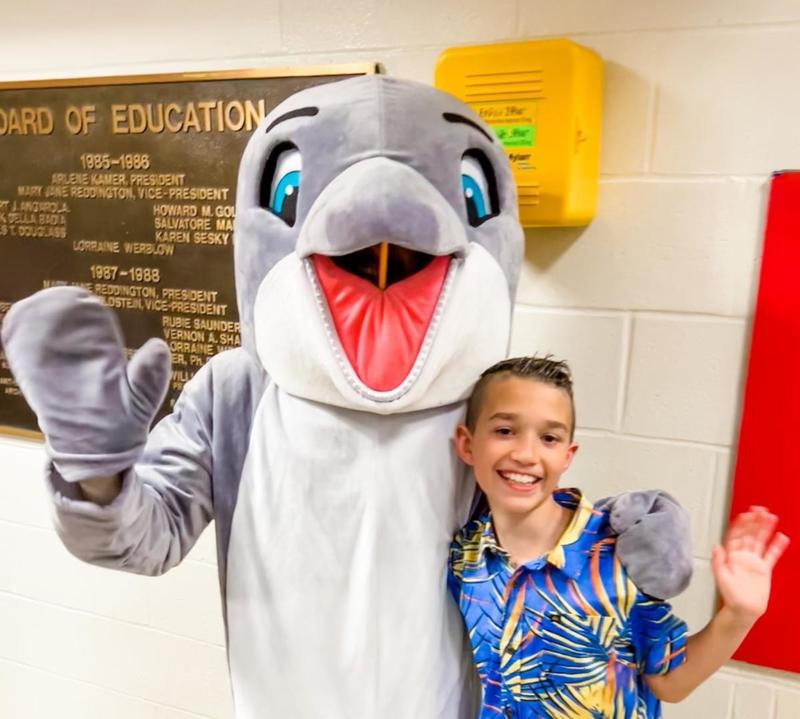 Despite a bit of rain, George M. Davis Jr. Elementary School's fifth-grade dolphins had a FIN-tastic ceremony to honor their accomplishments and put in motion the exciting transition to middle school!
On June 22, 105 fifth-graders graduated from Davis, celebrating six years of amazing accomplishments and fun memories. Davis families gathered in the auditorium for the special ceremony. Each Davis dolphin was honored, students sang, a special video was shared, and students had the spotlight on them!
"I'm excited for middle school," one Davis graduate said. "But Mr. B said during graduation that there is nothing like elementary school and I'm going to miss it so much."
That Mr. B is Principal Anthony Bambrola. "Every graduating class is so unique, of course, but this one is special to Ms. Marinaro and I," he said, referring to Assistant Principal Laurie Marinaro. "This group started in kindergarten when Ms. Marinaro and I started as a team at Davis. It's wonderful to see them through, and they've been through a lot during that time. They deserve a special day, and today is a day for them!"
Afterward, families joined for a campus celebration with a disc jockey, Mikey Dubb's Frozen Custard set up a station for graduates, and fun photo spots were all around for families to capture the moment!