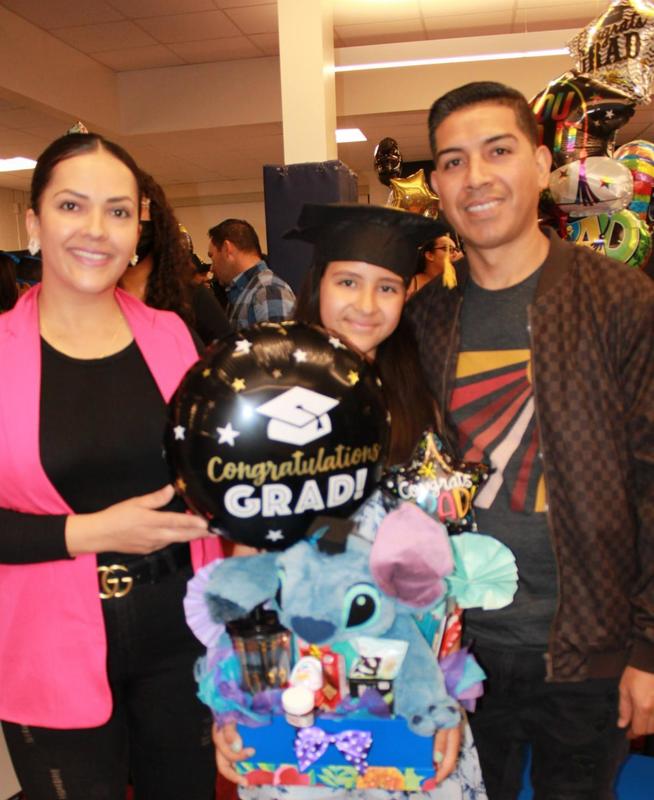 Columbus Elementary School's fifth-graders moving on to sixth grade represent the hopes, dreams, and hard work of not just the 118 graduates – but 118 families as well, Principal Michael Galland told a crowd at the Moving-Up Ceremony June 22.
Galland, Superintendent Jonathan Raymond, Assistant Superintendent for Curriculum and Instruction Dr. Olivine Roberts, and Board of Education Vice President Adina Berrios Brooks also addressed students and families. They reminded the students that they will grow and develop new interests and experiences, but that Columbus will always be their home and a part of where they came from.
Under the direction of their music teacher Dr. Christina Bergin, the students sang the Beatles song "Here Comes the Sun" and danced to "My Own Drum," from the Vivo soundtrack. The ceremony included the unveiling of the Class of 2022's Legacy Project: a Columbus-themed Monopoly board mural they created with art teacher Leah Bernabei. Fifth-grader Daniel Estrada said of the events, "I felt nervous," but got through it knowing "my parents would be proud of me."
The ceremony was dedicated to teaching assistant Fran Delfico and teacher Sue Mercatante, who are retiring, and former Columbus Assistant Principal Shelli Owens, now the Barnard Early Childhood Center Principal. Many thanks to the fifth-grade team led by team leader and teacher Tammy Penton for organizing the event.
Assistant Superintendent of Human Resources Dr. Corey W. Reynolds and Board of Education members William Iannuzzi and Margaret Bavosa also attended.